Cheerleaders. Rockers. Actors. Opera singers. Med School dropouts. They all comprise our heralded advertising and planning Justice League. Is it still cool to say Justice League? Anyhow, Mitchell+Palmer was founded on April 1, 2007 in Boise, Idaho. The partners, Billy Mitchell and Tom Donahoe, represent combined experience of over 50 years in the business. Throughout this time, these guys have sat on every side of the roundtable: agency, client, media, entrepreneur.
Billy brings a decade-and-a-half worth of energy and passion that has yet to be tamed. If it seems that he cares about your business as much as you do, it's because he does. He delivers a combination of marketing experience and skills that makes him our starting QB at Team MP, and one of the most valuable players on your team.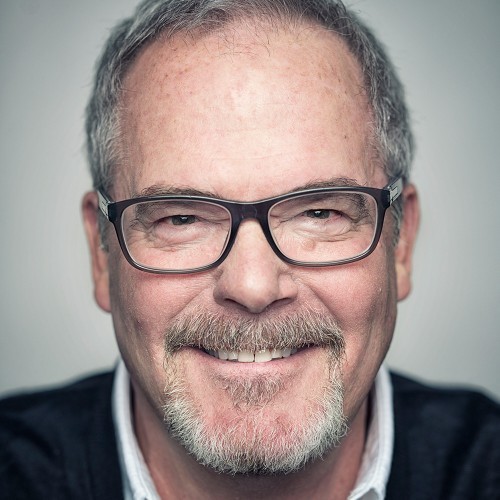 Tom's creative philosophy has been greatly influenced by the "surprise me/reward me" school of communication. "If they know what you're going to say, they don't have to listen. The best messaging interrupts consumers' expectations. They pay attention because they want to know what's coming next."
Dirk is an example of that all-too-common western prevalence of Oregon cattle rancher, medical school dropout and classically trained operatic tenor. In Dirk we found one of the first employees of the "Just do it" agency, Wieden+Kennedy. They liked Dirk, too. They sent him to work around the world for other W+K offices including London and The Netherlands. Today, you'll find Dirk performing daily at MP and other regional companies who need the services of a tenor.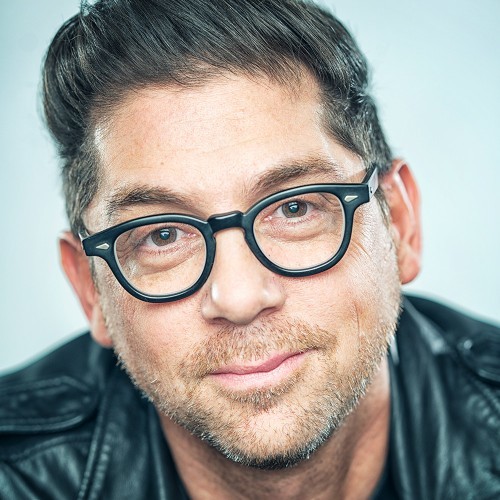 Dad, drummer, writer, film buff, typophile, and U2 aficionado, Joe believes the best ideas come with time and tenacity. Joe has worked on brands and agencies both big and small and has collected awards both internationally-renowned and much-less-so — bringing with him an impressive assemblage of worthless rock n' roll trivia. Joe has been in advertising since Tommy Lee's upside down drum-cage concussion mishap in New Haven, Connecticut. Joe's work has been recognized by Communication Arts, AdWeek, Print Magazine, D&AD, Luerzers Archive, and garnered national gold Addys and 8 Best of Show Addy/Rockie Awards.
Is it a coincidence that the word "cool" rhymes with "Uhl"? We don't think so. From the moment she landed on our doorstep from Denver more than 8 years ago, she's blown us away with her amazing talents and abilities. We love her, and so will you.
Designer, wordsmith, and hopelessly gemini, John has a fierce passion for typography, and yet remarkably bad penmanship. The youngest son of an English professor and an editor, he's quick witted and observant. He spends a good deal of time sketching, even though he can't draw and he's a terrible dancer despite being a good drummer. He will rake leaves in January just to be outside and makes a mean omelet.
Three things she never thought she'd do: leave California. Ever. Have a Labradoodle, let alone a magic one. Eat a turducken. Check. Check. And check. All in 2015. Linda got this job, in part, because she asked for it. Also, because she has a knack for taking care of Creatives. She's a Momma Bear with many hats. And eleven years at Apple taught her to expect the best from others, even better of herself and to keep a secret. She's got a few from that gig… shhh.
A design school grad who later discovered his real passion was applying his uncanny organizational and creative process mindset to serve those that he works with, to see them and their clients succeed. While working at an agency in Los Angeles, Ken even created project management software that was later marketed to other agencies.
Morgan has been in the advertising industry for over 10 years and seen many a media plan come and go. She's a media warrior, focusing on efficiency and effectiveness for the client. When she's not here at work, she's kept busy by her husband (who lovingly does all the home cooking), two daughters, two dogs, and a cat (they're not cat people, it just happened).
Grass fed on the plush pastures of Greenleaf, ID, Andy was tempered by the fire of three older brothers whose only wish was to see him cry. When not weeping on his mother's shoulder, he learned to fight with words and wit. He promises to demonstrate both traits in the near future.
Don't let that youthful exterior fool you, Brian is anything but inexperienced in the world of design. After growing a small Seattle agency as the Design and Marketing Lead, Brian took his talents to B-town where he started a few businesses of his own and continued his passion for building brands that matter. Brian recently joined the Mitchell+Palmer team where he brings his branding expertise and entrepreneurial spirit to every project he works on.
Graciousness and a self-starter are great ways to describe Jenni. Coming from a background in Marketing and Public Relations she is constantly looking to learn and do more. Outside of work she loves to read, travel, and spend time with her husband and wiener dog.
Tami is our other Wieden+Kennedy transplant at MP. She was skillfully recruited by Dirk Robinson, our singing CFO, after he threatened to leave if he didn't get help. Once he realized Tami was back on the market and looking for diversions (other than her husband and three children), Dirk chased after her like dreadlocks on a bike messenger.
Born and raised in Northern California, Lindsey came to Boise to pursue her undergraduate from Boise State. Like most Californians she fell in love with the state of Idaho so decided to stay. (But don't worry she's one of the good ones) She is a big fan of baseball, tacos, and traveling. Lindsey is a major dog lover. Since she doesn't have a dog, her favorite days at work are when she gets to pet and play with all of the other pups in the office. It's a ruff life!
Kelly believes in good, clean copy that cuts to the heart of the target market and allows the client's message to shine. She infuses a journalistic aesthetic in her work, preferring the brief, dense, and informative to more frilly and frolicking language. She's worth her weight in gold, but she's also very thin, so that would be…
An advertising professional specializing in account service with global brands like Toyota, Nike, and Starbucks, Jen has worked for over 15 years in both large and small agency environments (large like Saatchi + Saatchi and Wieden & Kennedy; small like Mitchell+Palmer)
Melissa is Mitchell + Palmer's only team member who's allowed to be on social media all day. With over ten years of experience, Melissa has been professionally blogging, posting, and status-updating before Twitter and Instagram even existed. Her passion for always knowing the latest trends has helped her partner with brands leading from creative startups to billion-dollar entities. At Mitchell + Palmer, you can find Melissa growing brand awareness, tracking clients' social success and burying the competition!
Outside of work, you can find Melissa fostering kittens and fulfilling her bucket list of visiting every MLB stadium…which she documents on social media of course.